ATELIER AND WORKSHOP. A visit to our premises in Via Francesco Petrarca, in Milan, will give you a unique experience. On one side of the courtyard is our atelier, which is like a private sitting room where our customers can try on our garments and accessories, getting to know them in every detail. Opposite is the workshop, which has the atmosphere an Italian bottega of the best craftsmanship, where it is fascinating to watch the experts as they work, creating unique garments by hand: personalised models that will either go into our collection or that are being specially made for individual customers.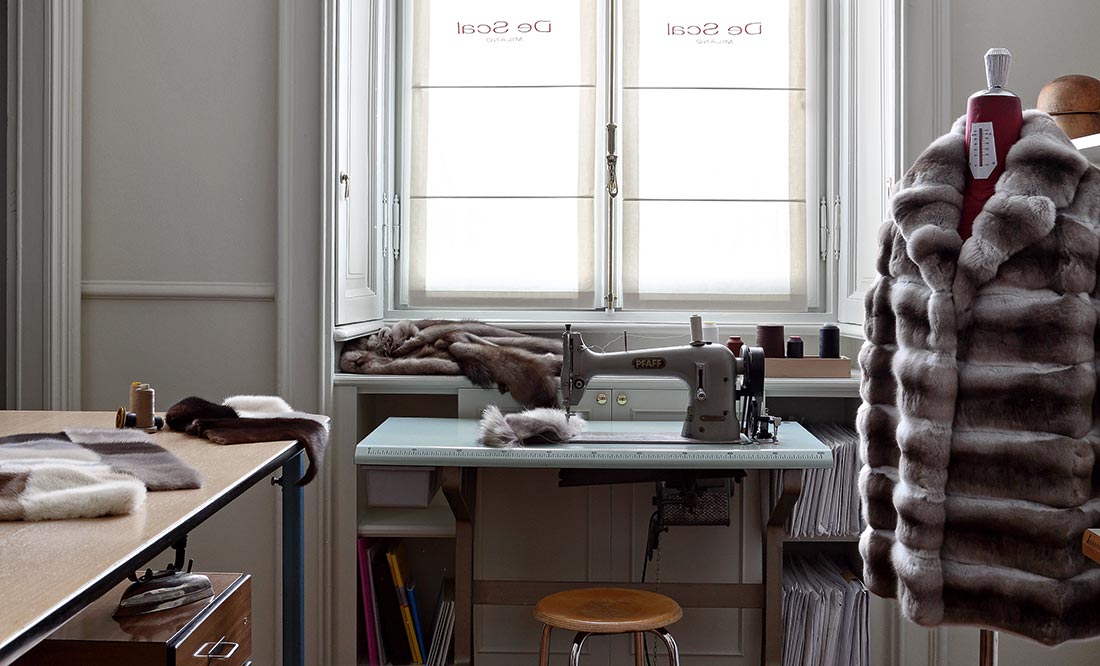 MADE IN ITALY. Each garment is made and processed exclusively in Italy. We begin by carefully preparing the pelts in detail, working with the most important Italian tanneries, and then designing and manufacturing the models, which we make exclusively at our Via Petrarca workshop. Each coat, jacket, or accessory, whatever its shape, fur type, or colour, is a unique piece in the collection and is designed to strike the correct balance between emotion and thought, tradition and the contemporary, style and research.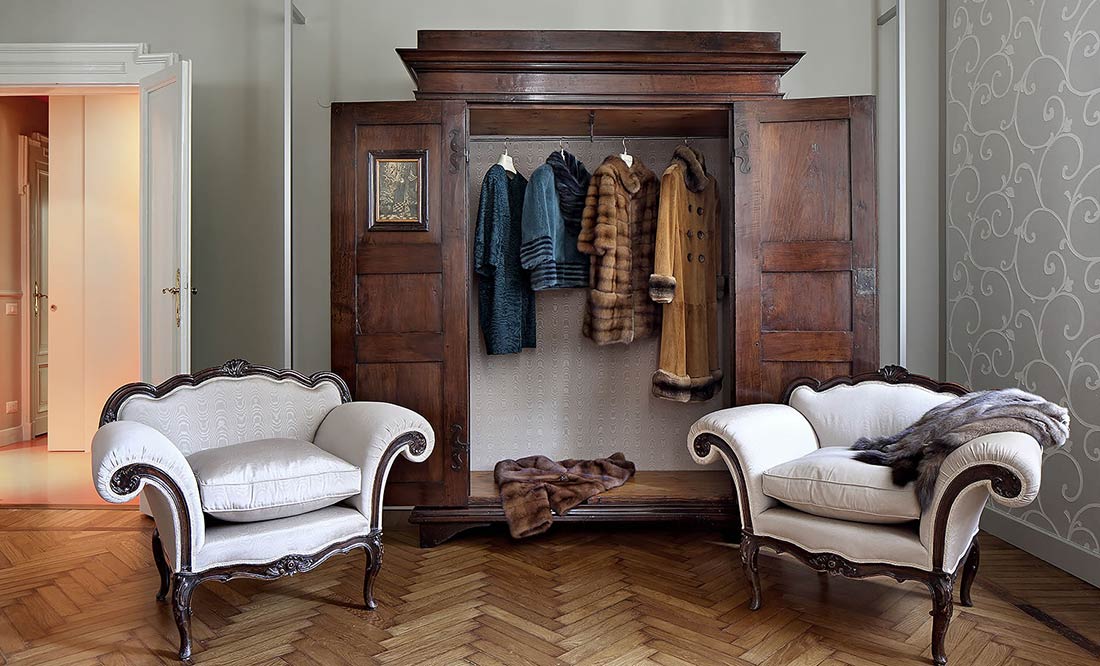 RE-MADE IN ITALY. Others may have preferred to embrace industrial production, but we have always maintained that fur is a thing of value, which we manufacture completely by hand at every stage. These are just two of the reasons why our furs are precious items that cannot be thrown away. And this is also why it is important for our workshop to take furs that our customers may have inherited from mother or grandmother, and give them new life. We transform them by updating them: a task that is just as important to us as making new garments.